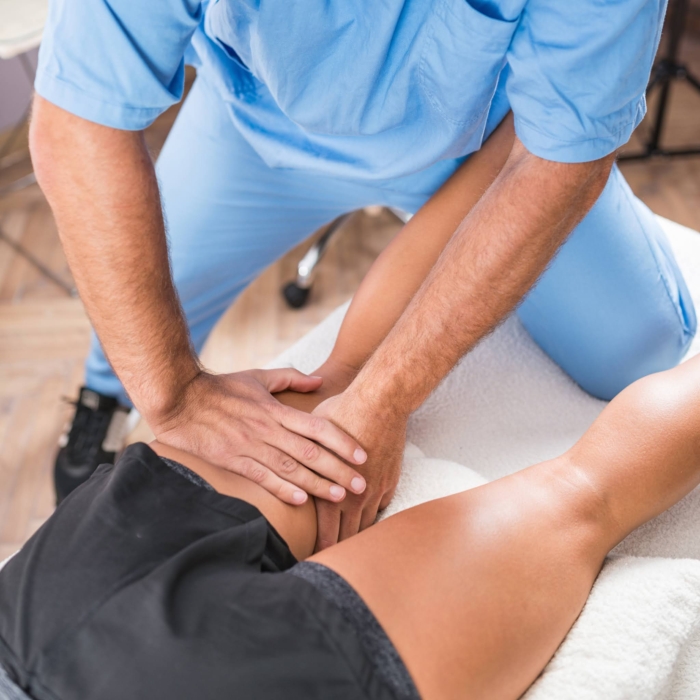 FIFE: FULLY INTEGRATED FUNCTIONAL EXERCISE
WELCOME!
Do you live with chronic joint or muscle pain? Have you suffered an orthopedic injury in an accident or sports setting? If so, FIFE Therapy can help.
SMALL PRACTICE BIG RESULTS
We're a small practice that provides BIG results for patients who are committed to success. Whether you're in need of post-surgery rehab, pre-season injury prevention or relief from chronic pain, we can help you achieve your goals.
OUR PHILOSOPHY
We believe that the best results are achieved when there is a true therapeutic relationship. That's why our philosophy is simple: one patient, one therapist.
ONE ON ONE
This means that you receive 100% focused attention and individualized treatment from a professional at every appointment.
FIFE THERAPY
Full service out-patient physical therapy clinic
FIFE PERFORMANCE
Injury prevention and performance optimization practice
COMPLETE CONCUSSION MANGEMENT

COMPLETE CONCUSSION MANAGEMENT
 FIFE Therapy is a proud clinic of the CCMI Partnership Program
Happy Patients
Fife Therapy is, in a word, amazing!  My surgeon was so surprised at how rapidly I healed and how much movement I gained in my knee. I owe it all to Stuart and his team at Fife Therapy. – Andrew R.
The personalized care you deserve
Please contact us directly with any questions, comments, or scheduling inquiries you may have.
Feel free to fax any documents to (912) 335-3539
Fife Therapy
6 Mall Terrace, Savannah, Georgia 31406, United States
Phone: 912-239-6140
Fax: 912-335-3539
Hours
Monday – Thursday: 8am – 5:30pm
Friday: 8am-Noon
Saturday – Sunday: Closed